Andy Edstrom, CFA®, CFP®
Financial Advisor
andy@wescapgroup.com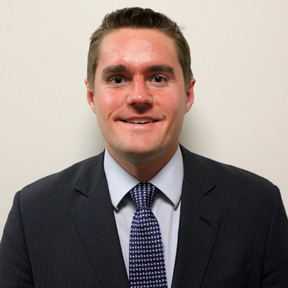 Through his publications in The Economist (Andy Edstrom Published in The Economist) and in The Wall Street Journal (WESCAP's Andy Edstrom Published in The Wall Street Journal), Andy Edstrom has influenced the global discourse on major financial issues including regulation of the technology industry and the investment potential of cryptocurrencies. Andy is a Financial Advisor, a member of WESCAP Group's Investment Committee, a career investor, and an original thinker on financial topics.
Prior to joining WESCAP in 2012, Andy spent a decade working as a professional investor and building a deep network within the investment community. Most recently, he was a Principal at Tennenbaum Capital Partners, a $5 billion investment fund located in Santa Monica, California. At Tennenbaum he executed and monitored over $500 million of public and private debt and equity investments across several industries and on behalf of both institutional and individual clients.
Prior to joining Tennenbaum, Andy served as an Associate at Ewing Management Group, previously the distressed buyout division of the Carlyle Group, where he executed buyouts of distressed manufacturing businesses. Previously, he served as an Analyst in the Leveraged Finance group at Goldman Sachs, where he completed bank and bond financings for financial sponsor and corporate clients in various industries.
Andy holds both the Chartered Financial Analyst (CFA®) and Certified Financial Planner (CFP®) credentials. He also holds a Bachelor of Arts in Economics, Magna Cum Laude and Phi Beta Kappa, from Williams College, where he was a teaching assistant and tutor in the economics department and a rower on the men's varsity crew.
Andy lives in Los Angeles with his wife, Joanna, son, Bruce, and daughter, Betty. He serves on the board of directors of the Robert M. Adams Foundation, a charitable foundation supporting education, healthcare research and other philanthropic activities.