Our insight deepens through the planning process, helping to ensure that your plan aligns with your values and goals.
Seeing Your Total Picture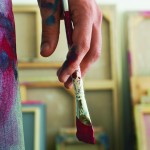 We work closely with you to define and manage important aspects of your financial life.
Our approach begins with in-depth conversations to help us thoroughly understand your goals, tolerance for risk and particular needs. This critical insight serves as the foundation for creating the plan — strategies and tactics — that will help reach your goals.
Financial planning serves as a complement to our core investment management offering. We frequently advise on the following:
Retirement projections and planning
Estate and gift planning
Education planning
Risk management review
Tax planning
Employee benefits analysis
Cash flow and debt management
Charitable giving