We continue to pioneer investment strategies that seek superior results for our clients.
The Core Of What We Do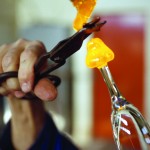 Compelling ideas lead to possibilities, which in turn, create opportunities.
We are innovators in constructing globally- and strategy-diversified investment portfolios. Our focus is on risk management and we opportunistically seek under-valued asset classes and strategies.
Our investment approach strives for outstanding risk-adjusted returns across a range of market conditions. The central tenets are:
Strategic & tactical asset allocation
Broadly-, globally-Diversified balanced approach
Contrarian/Value-Oriented
Low transaction & ownership costs
Tax efficiency